rogodo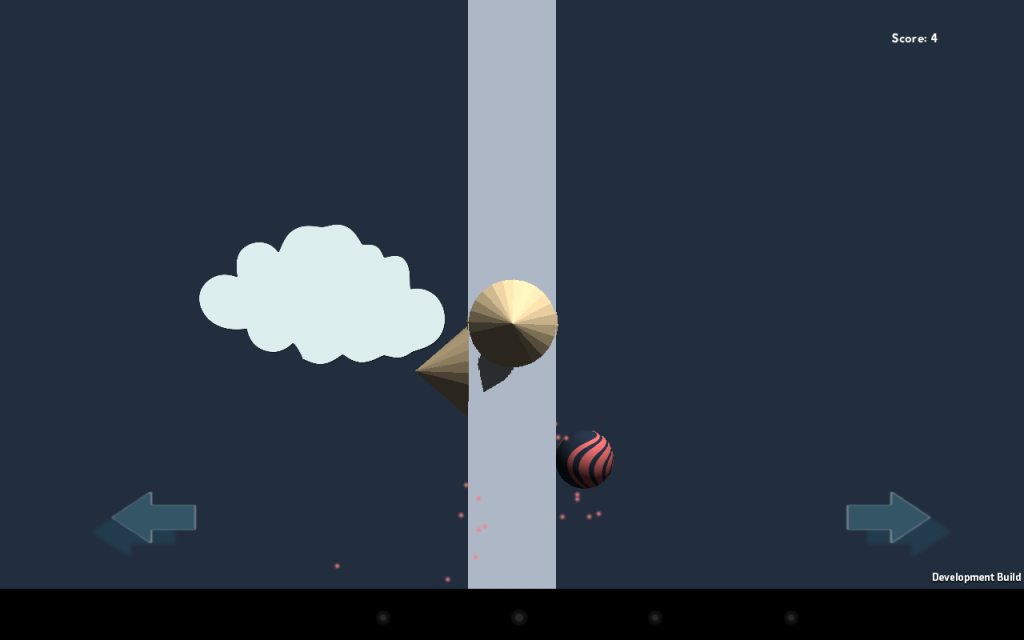 "rogodo" = Ball. Help the ball to climb up into the sky.
The ball has to move upwards. The aim is to avoid touching the cones and in case of success you'll receive points. The game isn't simple because the velocity is inkrementing and the clouds are blocking your view.
The game was developed for "ludum dare 31" in less than 50 hours.
– Intuitive control
– Physic engine
– Highscore